Accommodations? No Problem.
Accessibility Services partners with students, faculty, and staff to facilitate disability access essential to advancing an inclusive campus experience. Access and accommodations ensure equal opportunity for students with disabilities to participate in all programs, activities and services designed to transform our students into global citizens. Accessibility Services facilitates services and accommodations to meet the various needs of students with disabilities at the university, in accordance with Section 504 of the Rehabilitation Act of 1973 and Americans with Disabilities Act of 1990.
All students must meet the same admissions criteria. Our office does not determine the acceptance of students to USCB. For further information on admission requirements, please contact Admissions at (843) 208-8055.
For information on Accessibility Services, please contact Counseling and Accessibility Services (843) 208-8375 or accessibility@uscb.edu.
Rachel Moss, MEd, NCC, LPC-A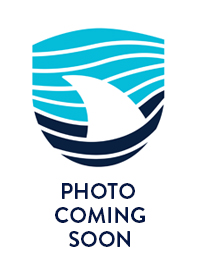 Receiving Services
What you need to do to receive services:
Self-identify to Accessibility Services. Please complete the Accessibility Services Confidential intake form to begin the registration process for services.
Compile documentation of your disability and provide it Accessibility Services. You can find specific documentation guidelines here. It is best to supply copies rather than originals.
Email accessibility@uscb.edu to schedule an appointment.
Meet with an Accessibility Services counselor (in person, through a virtual meeting, or by phone) to discuss your accommodation needs.
What the Accessibility Services office will do:
We will review the submitted documentation.
We will meet with the student (in-person, virtually, or via phone) to discuss accommodation needs on campus.
Accessibility Services counselor will write accommodation letter and email it to student with instructions.
Temporary Accommodations
USCB recognizes that, similar to individuals with permanent disabilities, individuals with temporary injuries, recovering from surgery or with short-term medical conditions may need accommodations to access classroom, course resources and/or campus facilities. Temporary disabilities may include, but are not limited to, broken limbs, hand injuries, concussion or short-term impairment while recovering from surgery or medical treatments.
Missing a few classes or deadlines because of acute illness, such as flu, does not require formal accommodation, and you should be able to work directly with your professors to get back on track. We are, however, always here to consult or support you in your medical and/or academic recovery.
For more information, check out the FAQ's page here.